If you have old clothing that is lightly used, or can be easily repaired, you may want to consider selling it. That way, you can get rid of old clothing you don't use, and make a little money.
First, you should take a look around and investigate the clothing stores in your area. Used clothing or vintage clothing, and even a luxury consignment shop are all good bets. You can try looking in the Yellow Pages or searching for stores in your area on the internet. Call and ask what sort of items they accept. If they aren't currently accepting clothing, ask when they will start again.
Take note that vintage stores want clothing more than 20 years old, normally. Talk with your parents or grandmother about selling some of their clothing.
Luxury consignment shops are for lightly used luxury items, like Chanel and more. Clothing at these stores is stocked, and then when it is sold, they will give you your part of the sale. If it doesn't sell, you can normally go pick it up. And, other non-specific stores may accept just about anything in decent condition.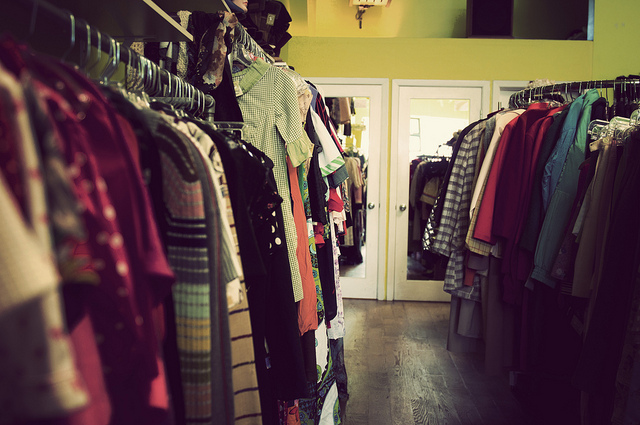 Second, after finding a place, make sure your clothing is clean, ironed and folded. If it has holes, make sure they're repaired and in the best condition possible before offering.
You may also considering buying clothing at garage sales, at stores where used clothing is donated, or from your friends, and then reselling. This could help you to earn quite a bit of money.
And, don't forget that you aren't limited to your city. You can try and sell on EBay, on online consignment shops, and in other cities close to you. It's not difficult and you may find more customers and sales that way.